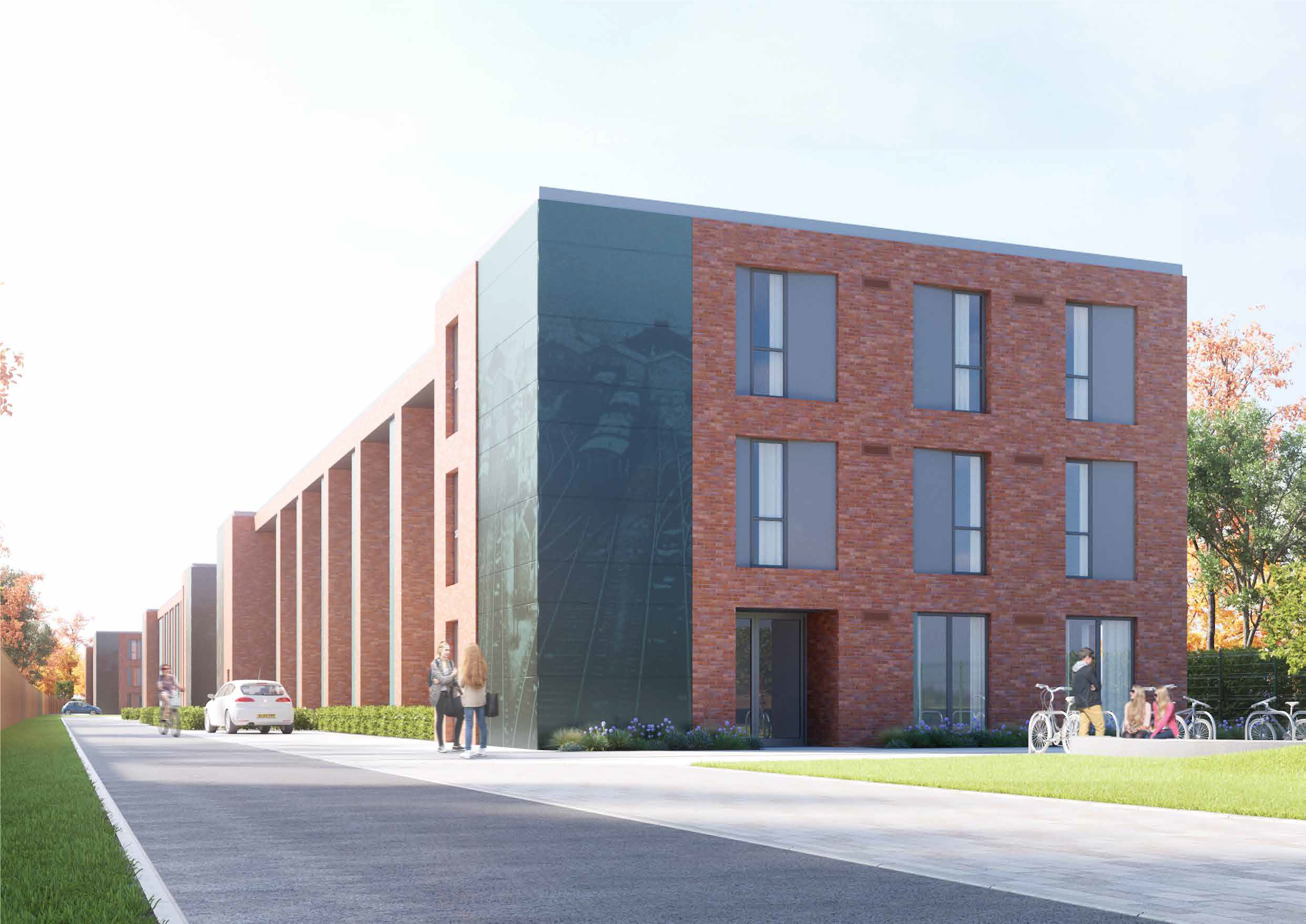 ---
Leeds Amazon Student Dormitories is our latest student accommodation project in Northern England, providing a unique investment opportunity to balance the gap between supply and demand in one of the leading educational centers in the United Kingdom.
Located 1 km. from the historical University of Leeds, this project perfectly caters for Leeds growing student population of over 60,000.
Based on the latest statistical data, the University of Leeds has experienced the most astonishing rental increase out of any university city in the United Kingdom for the last academic year (2019 - 2020), making this unique project an excellent investment opportunity.
Our company as part of a UK-based joint venture constructed the projects in 2019 and it's now offering self-contained student apartments for the price of €65,000. Apartments' owners benefit from a 9% passive rental income, assured by our company for 5 years and 5% interest on the deposit.
Development overview
Table 1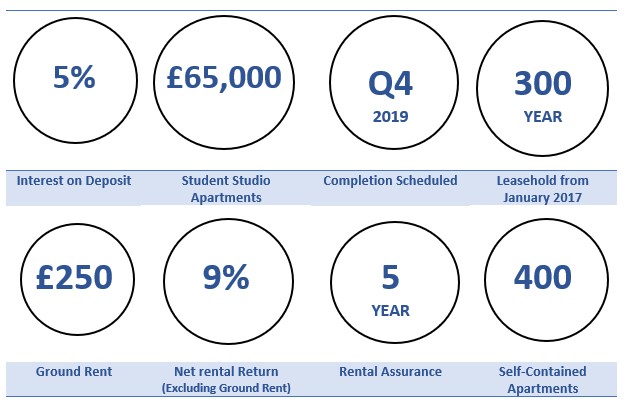 Rental assurance
Table 2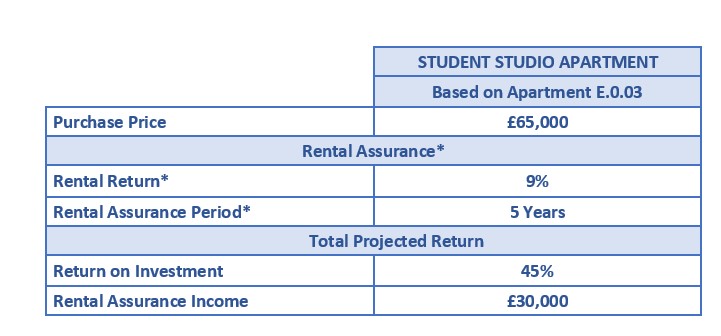 Notes:
*NET rental return excludes ground rent of £250 per annum.
** Amazon Investments is contracted to provide the rental assurance to the purchaser, details of which will be confirmed by the legal representative acting for the purchaser.
Rental Appraisal
Table 3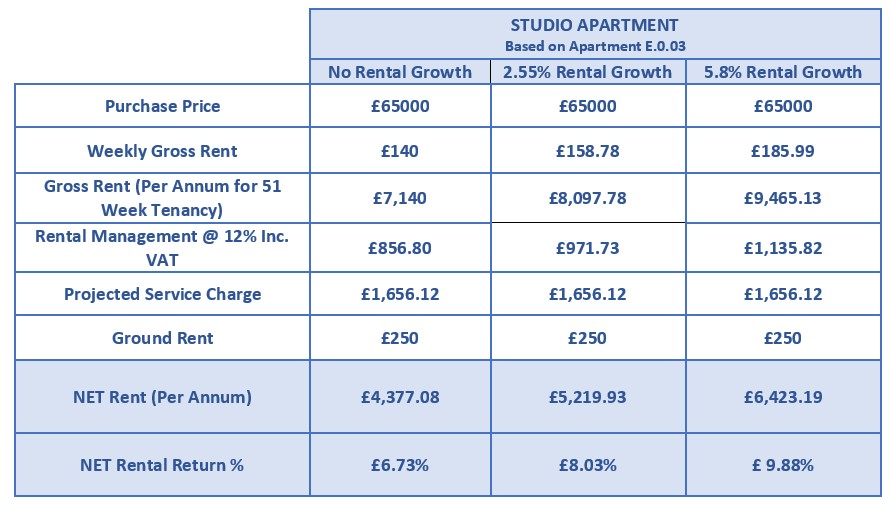 Property specification
Leeds Amazon Student Dormitories provides comfortable and affordable living for Leeds ' university students.
Each apartment will be furnished, including a cozy double bed, a long table, and two comfortable chairs, one large armchair, an ergonomic desk chair, and a laminated timber topped studying area.
In addition, large shelves will be fitted above the studying area and the bed.
Students will also have their own en-suite bathroom and shower room. In each studio will be also a small kitchen that will be fitted with a fridge, a hob, and a new technology microwave.
All students have access to a high-speed internet connection that would be accessible throughout the whole dormitories area to ensure that students can be productive with their studying.
In our dormitories amenities are included a gym with a table tennis table, a playroom with flipper and snooker table and a cozy cinema room.