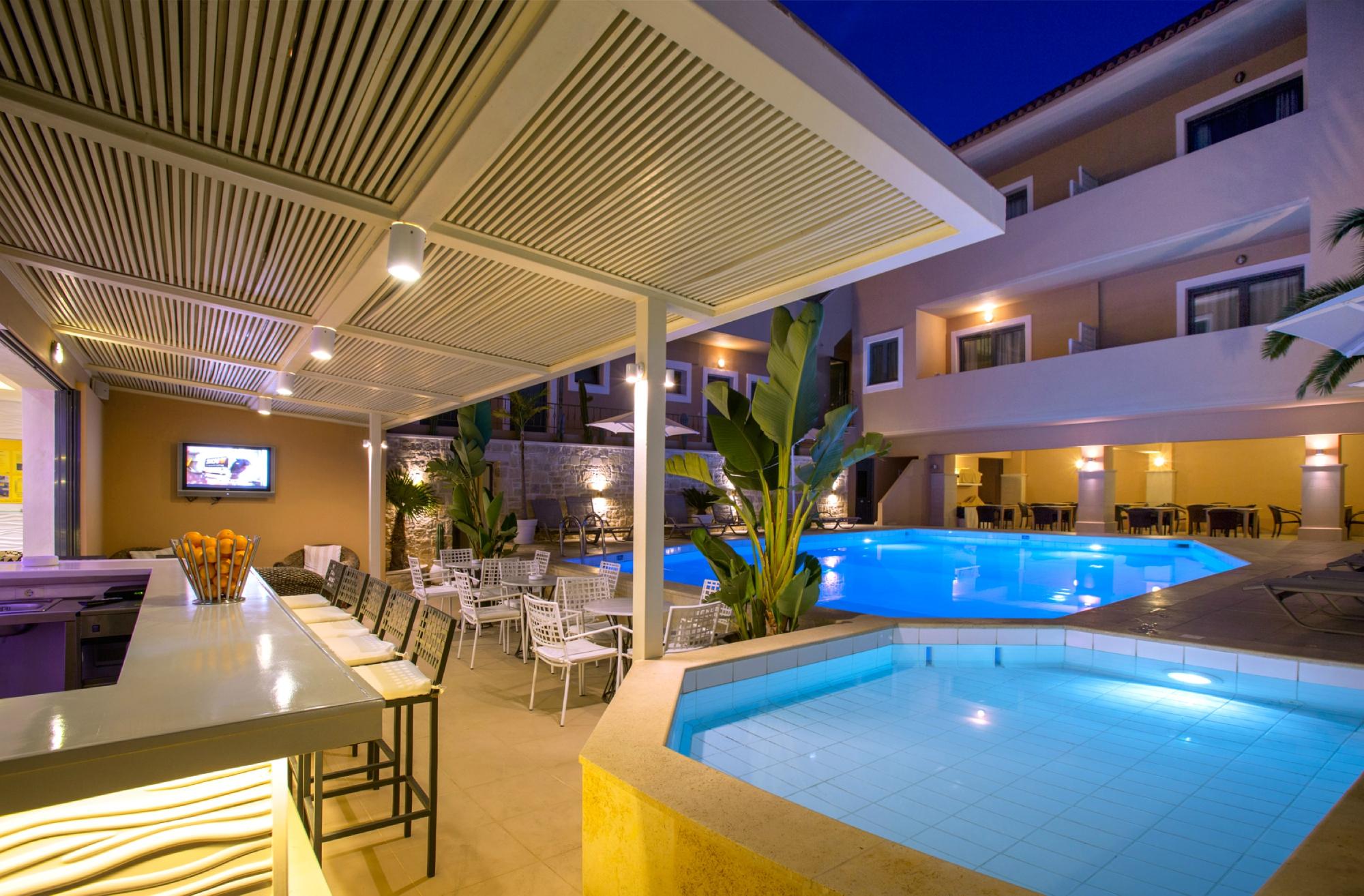 ---
General Description
Amazon Investments is pleased to present the exceptional opportunity to acquire this wonderful hotel, located a few hundred meters away from the King Avenue Mall, Pafos' premier outdoor shopping, dining, and entertainment destination. The 84-room property features spacious rooms, a street-level restaurant space with outdoor seating, a smartly updated lobby, and an outdoor swimming pool. The hotel had recently been renovated and is in exceptional condition affording a new owner minimal delays in delivering their concept to the market. The Property offers everything investors need for providing a fun, engaging environment for guests while delivering maximum value at the heart of the touristic area of Pafos.
The hotel is one of the best performing hotels in the area in terms of both occupancy and REVRAP with huge margin of improvement.
Required improvements based on the analysis of Amazon Investments Hotel Management Department
Rebranding by focusing on updated market data.
Training of existing staff to improve customer service and consequently customer satisfaction (building a loyal clientele). Employ Russian and English native speakers.
With the support of Amazon, Consulting sign deals with local businesses to increase additional income from reference (introduction) fees (i.e. local restaurants, water parks, thematic parks, jewelry shops, real estate companies, etc.).
Reduce the dependence from booking.com by employing a sophisticated self-reliant marketing strategy (website, social network campaigns, etc.)
Installment of new software systems.
Profitability Ratios

Why to cooperate with us
We have enormous experience as owners and operators of renowned hotels in Cyprus and the UK. Our dedicated team has huge expertise in the provision of consulting services to prospective and existing hotel owners. Through sophisticated analysis, we can identify the management and general operational inefficiencies of the hotel you wish to acquire. We boast access in closed databases providing us with a valuable insight into the market and our competitors.
Communicate with us
This property is handled by our senior investment analyst: Andrey Ivanov, Tel. 99 907 907
Picture Gallery