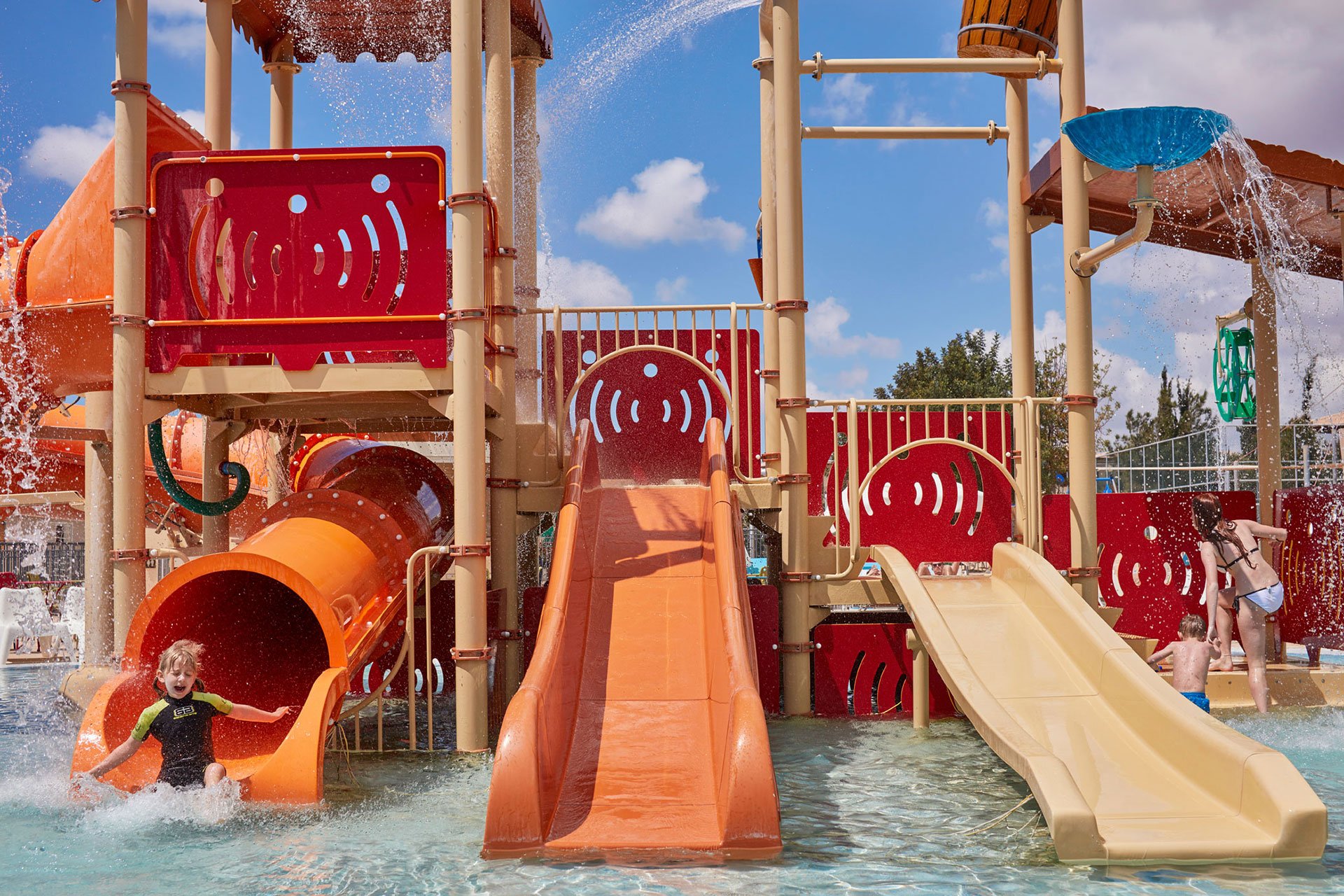 ---
(A) Company Information
Company Profile
The company utilizing the valuable experience of its shareholders in the tourist enterprises endeavors for the continuous growth of its work through:
The complete utilization of know-how and the experience of its shareholders.
Excellent relationships with tourist agents and other tourism enterprises.
Appropriate planning of the company's investment programs in relation to current developments and changes.
Games (Themed Rides)
At the Waterpark today there are amongst the following, 41 themed rides (games):
Freefall
Kamikaze
Five lane racer
Blackhole
Adventure
Wild water
Family rafting
Fast river
Lazy river
Wave pool
Leisure pool
Cross over
Supervolcano
Wet Bubble
Try dive
Splashing rainforest
Spraying elephant
Shooting water clown
Melon Bucket
Kiddies pool
Fast slide
Slow slide
Pirate ship slides
Wet bubble
Mini Volcano
Water mushrooms
Amenities
Apart from the Waterpark and its features, the company also offers:
Restaurant with international cuisine
Fast food restaurant
Kiosks
Bars
Souvenir Shop
First Aid station
Childcare
Photobooth
Massage rooms and Jacuzzi
Locker rooms
Showers
(B) Comparative Advantages
Main Investment advantages
The Waterpark is in a plot owned by the company of 35.000 sq. m.
Significant obstacles (i.e. sink costs) for the establishment of another waterpark.
Only three waterparks exist in Cyprus, that enjoy the advantages of district monopoly
The company is a member of the recognized EWA (European Waterpark Association)
The company is a holder of the quality certificates ISO 2001 and certificates of health and safety, HACCP.
The Waterpark has been expertly designed by the architects Raging Rapids who built the biggest theme parks in Africa.
The character of the Waterpark is unique as it is built in stone.
Strategic collaborations
The company collaborates with contracts with all the tourist agents active in Cyprus
all local hotels,
many restaurants and
tourist enterprises such as water sport and similar enterprises.
(C) Promotion of Sales
The company specializes in various marketing techniques in an effort to promote growth in sales including:
Free transfer
Family package
Free Parking, Sunbeds, umbrellas
Year-round offers
Live music (live DJ)
Events
Live sports
Other