Location
The building is located in the heart of Paphos' tourist centre, at a prominent spot between a hotel and a residence meant to draw the attention of anyone who passes by.

The SODAP beach, with a host of water sports and activities on offer, is only a few feet away, while the area provides everything anyone could want – from cafés and restaurants to bakeries and stores.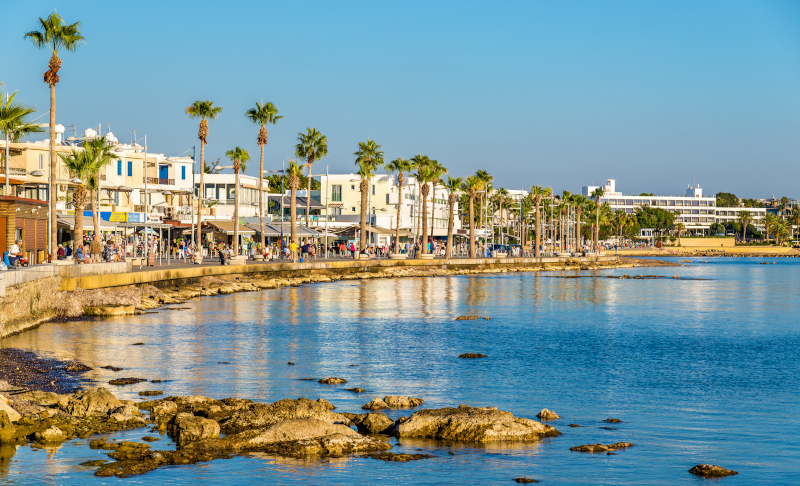 Kings Avenue Mall and at least two sizable supermarkets that can cover any consumer need are located within a mere five-minute drive. Paphos International Airport, which connects the island with a multitude of European and international destinations, is approximately 20 minutes away.

A recent boom in tourist arrivals and an increased demand for property by investors has meant that seaside properties are highly sought after, and the value of the property in question is bound to further rise in the near future. It is consequently an excellent cost-value investment.